Senior Member
Join Date: Apr 2014
Posts: 133
15 years of X...
---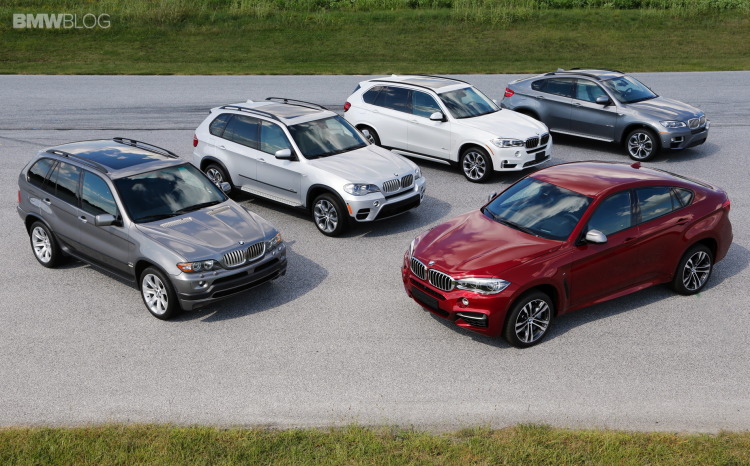 Its been quite the journey, keep your seat belts on, its not over yet!
Quote:
BMW celebrates 15 years of BMW X models.
15 years ago, the BMW X5 made its debut as the world's first Sports Activity Vehicle, attracting both praises and concerns from the BMW community. The introduction of the BMW X5 in 1999 laid the foundation stone for the unique success story of BMW X models on automotive markets all over the world and 5 years later, BMW unveiled the X3 SAV.
The brand's range now comprises five BMW X models. These are complemented by the two four-wheel drive high-performance sports cars of the BMW M, the BMW X5 M and the BMW X6 M. The most progressive of all is the X5, now in its third generation, a complete vehicle that goes through an evolution cycle every 7 years.
http://www.bmwblog.com/2014/10/15/15...-bmw-x-models/
Senior Member
Join Date: Apr 2014
Posts: 279
Time flies... to me it was like just yesterday that i saw the x5 for the first time ever.
Senior Member
Join Date: Apr 2014
Posts: 144
Time does fly, but BMW design language has stayed pretty consistent over that period. Sure they have added new models and changed things up a bit but the general idea is the same. Do you think they will do any special editions or something because of the anniversary?
Senior Member
Join Date: Apr 2014
Posts: 279
From the looks of it so far, it seems like they may not be doing anything special, although I think it would be a good idea, but maybe they don't think the 15 year mark is significant enough to warrant a special edition model... who knows.
Member
Join Date: Nov 2014
Posts: 49
This picture has me missing my old x5 4.0!
Senior Member
Join Date: Apr 2014
Posts: 279
Senior Member
Join Date: Apr 2014
Posts: 133
Member
Join Date: Nov 2014
Posts: 49
Posting Rules

You may post new threads

You may post replies

You may not post attachments

You may not edit your posts

---

HTML code is Off

---